Speakers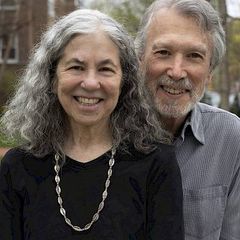 Jill Freedman and Gene Combs (USA) are Co-Directors of Evanston Family Therapy Center, as well as founding members of the Chicago Center for Family Health, an independent affiliate of the University of Chicago. Internationally recognized for their advances in narrative theory and training, they received the 2009 Award for Innovative Contribution to Family Therapy from the American Family Therapy Academy (AFTA).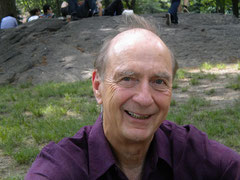 Kenneth Gergen (USA) is a major figure in the development of social constructionist theory and its applications to practices of social change. He also lectures widely on contemporary issues in cultural life, including the self, technology, postmodernism, the civil society, organizational change, developments in psychotherapy, educational practices, aging, and political conflict. He has served as the President of two divisions of the American Psychological Association, the Division on Theoretical and Philosophical Psychology, and on Psychology and the Arts.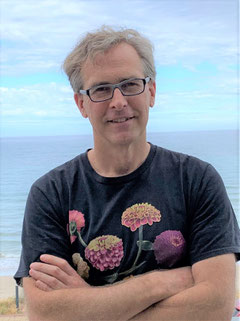 David Denborough (Australia) works as a community practitioner, teacher and writer/editor for Dulwich Centre, Adelaide. He also writes for the theatre. Recent teaching/community assignments have included Palestine, Thailand, Israel, Bosnia, Rwanda, Uganda, Canada, Brazil, Argentina, Chile, South Africa and a number of Aboriginal Australian communities. He is vitally interested in avoiding psychological colonisation, developing forms of practice relevant to the most marginalised, and in cross-cultural inventions through cross-cultural partnerships.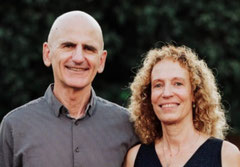 Yehuda & Amira Bar Shalom (Israel) conducted extensive research on the narratives of social entrepreneurs in Israel who strive to bring together populations in conflict. His multidisciplinary approach draws from the fields of counseling, cognitive behavioral therapy (David Burns' TEAM CBT) and psychological anthropology.  He formerly served as president of Hebraica University in Mexico City and is the Head of the Masters in Educational Counseling at the Ramat Gan Academic College in Israel.  Amira Bar Shalom is an expert in intercultural counseling and experiential learning. Amira has conducted extensive research on the Hand in Hand School in Jerusalem, which brings together Jewish and Arab students with an attempt to operate within a paradigm of inclusion and equality.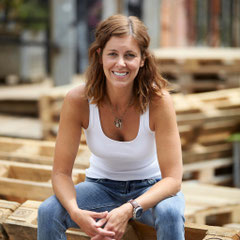 Denise Ritter (Germany) is the former coordinator of the Centre for Higher Education and research assistant of the Deanery of Human Sciences of the University of Cologne, since 2010 working as a freelance therapist, coach, author and artist. Focused on dynamic life design and inventor of the mobile of life®, a creative method to (re)align life and inner narratives.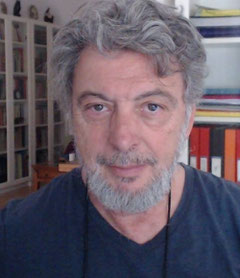 Mario Fernández Alameda (Spain) is the scientific director of the Gestalt Counselling Institute with development in the existential and phenomenological approach. He is the president of the Spanish Counselling Association - aeco - Psychotherapist and Counsellor in private practice and supervisor of professionals in Spain, Mexico and Argentina and a collaborator of the University of Oaxaca, Mexico and the National University of Rosario, Santa Fe, Argentina.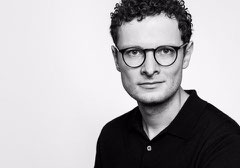 Robert Baum (Germany) is a systemic counsellor, lecturer at the work group "Counselling Research" at the University of Cologne and teacher for systemic counselling at the Kölner Institut für Beratung und pädagogische Professionalisierung. He is currentliy providing psychosocial counselling on a voluntary basis at a local youth centre.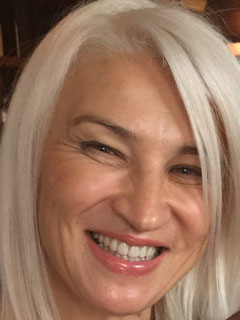 Tanya Anistratenko (Russia)
Phd in Philosophy.
Director of Psychological Counseling Center.
President of the Joint Russian Association for Psychological Counseling (JRAPC).
Accredited member of the European  Association for Counseling (EAC)
Member of the Council of the  European  Association for Counseling (EAC)
http://oapk.org/  website.
Professional experience of 40 years.
Engaged in individual consulting on various issues, business communication support, advising political leaders. Teaches courses at the University:
"Communicative conflictology"
"Imageology",
"Fundamentals of psychological counseling".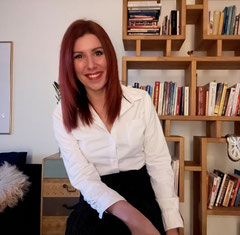 Ivana Paunovic (Serbia)
psychologist
psychological counselor
psychotherapist, educator and supervisor
She is an educator and supervisor of the Integrative Psychodynamic Method in the field of counseling, psychotherapy, and life and business coaching.
Member: EMCC-Sr. European Council for Coaching and Mentoring Serbia, EAIPP - Center for Integrative Psychodynamic Psychotherapy, UPSKS - Association for Psychotherapy Counseling and Coaching, EIPCM Center for Integrative Psychodynamic Coaching and Mentoring.
She creates numerous trainings, workshops and seminars in the field of psychology and psychotherapy, on the topics of ability for love and work, creativity, approach in the field of working with dreams, communication, etc.
She is the founder of the series of workshops: "Creative approach to life" a combination of psychology and arts such as acting.